About Me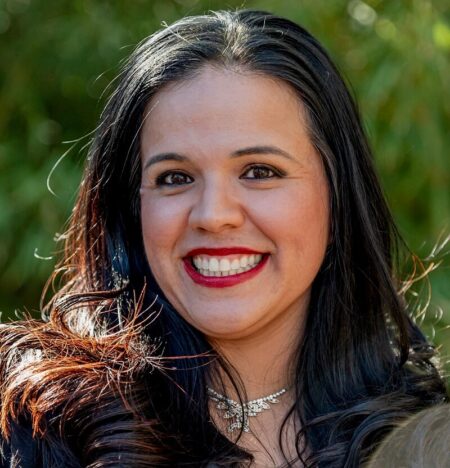 I am a first-generation, first-born daughter of immigrants that grew up in an at-risk community. Leaving my Spanish-speaking community to attend college and live on campus was the first experience that allowed me to see the needs of my neighborhood. Aside from the normal college experience, I also faced the challenges of needing to prove myself to my family, following the cultural expectations, earning my place at the university, and reaching my career goals. At the same time, I was also an active member of my Latino Christian church.
My interest in psychology started as soon as tragedy (suicide) struck my church. Sadly, the parish was not ready for such loss and the resources were not available for additional mental health support. That is when I knew that my community needed Christian professionals in the mental health field to provide culturally versed treatment. This is when I decided to become a Licensed Marriage and Family Therapist. I felt like I needed to do something to fight mental health stigma and raise the baton of hope, healing and progress by educating at-risk communities and highlighting to the Christian church the importance of seeking mental health support.
My professional experience started in 2007 when I worked as a Therapeutic Behavioral Services (TBS) coach for five years in community mental health clinics, assisting families with managing youth behavior to prevent higher level of care. This path led me to becoming a therapist where I graduated in 2011 with Masters of Science in Counseling Psychology at California Baptist University. I continued my training in adoption where I worked with families and children for seven years until I transitioned to county mental health where I received my certification in Parent Child Interaction Therapy (PCIT) working with families and the preschool 0-5 population.
I started my private practice in 2016 and received my training in Eye Movement and Desensitization and Reprocessing (EMDR) in 2019 expanding my experience in working with trauma in adults. I became a certified therapist in EMDR in 2022.

In addition to this experience and as a believer of the Christian-faith I have worked to decrease stigma of mental health in the Church through multiple speaking engagements or consults with pastors that are seeking ways to communicate hope and embrace counseling as an adjunct to their faith. My studies at California Baptist University prepared me not only become a licensed Marriage and Family Therapist in California but also an advocate for mental health in the church through integration of Biblical values.
Currently in my practice I am helping young adults navigate their choices, trauma, triggers, anxieties when they are at the fork in the road.
"The people walking in darkness have seen a great light; on those living in the land of deep darkness a light has dawned. You have enlarged the nation and increased their joy; they rejoice before you as people rejoice at the harvest, as warriors rejoice when dividing the plunder."
Isaiah 9:2-3 NIV